After a long winter in Northern Germany for both of us and an even longer period of examinations and first practical experience in school for Anja, we felt like we had to take a short break from every day life. Sun would be nice, so we thought, and warm should it be. But also not too exhaustive for our budget and not too much flying necessary to get there. Outdoor activities should be possible and a foreign language would be fun. Confronting the next travel agent with these preferences, she pulled out of her system a place called Kemer in Turkey. We had never heard of it before, but when she showed us the map and we discovered the Taurus mountains just in the backyard of the hotel plus the ringing name 'Turkish Riviera', we did not hesitate for long.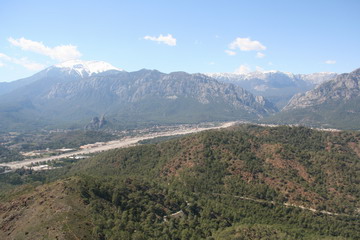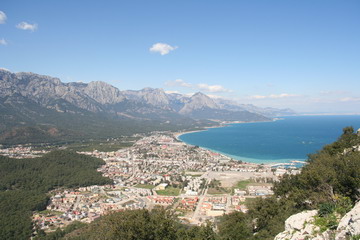 For the limited time we had available, this was possibly quite a good choice. Due to the early spring time, the area was not yet flooded with the summer tourists and as soon as we left the narrow coastal strech towards the mountains, we found ourselves in a beautiful mountaineous scenery. We made use of the short week by going hiking pretty much every day and fortunately there were enough valleys and hills around to keep us busy between breakfast and dinner.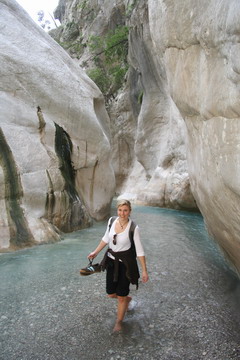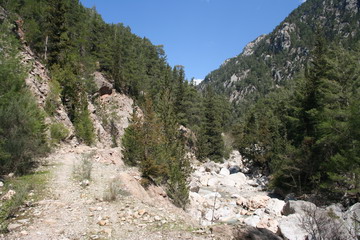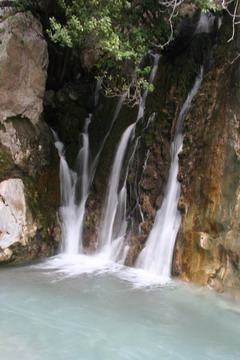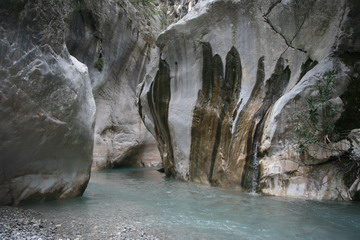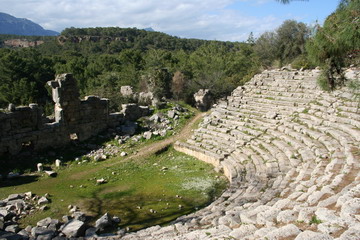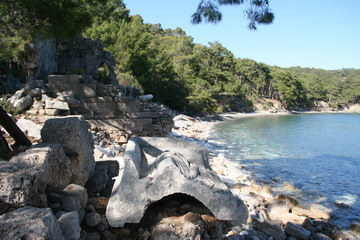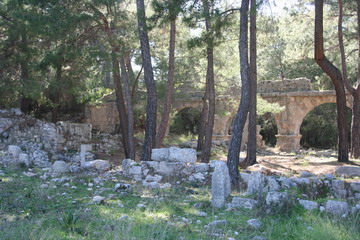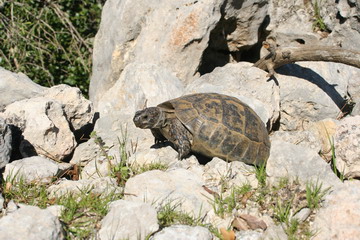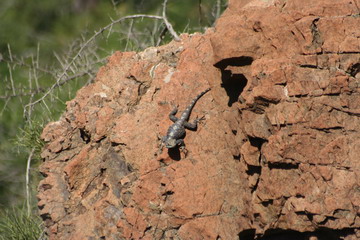 The only thing we did not appreciate were the traffic safety conditions in Turkey. One day we rented a car to drive along the coast and as soon as it started to rain, we saw accident after accident along the coastal road. Glad that the Türk TÜV is now taking care of that.
Overall we very much enjoyed the time and can only recommend this place for situations that don't allow more proper planning and travel arrangements.