It took us some to time to decide whether we should do the Massai Mara or not. Everybody does it, so why should we? But then we met too many people telling about the impressive wild life and landscape, so that there was no way around it anymore. Fortunately we found a cheap offer in a Nairobi hostel, where two travellers had just cancelled their trip. And it was awesome!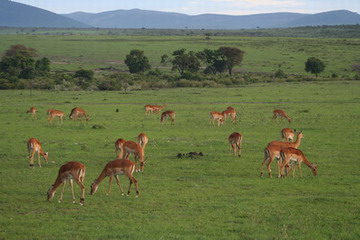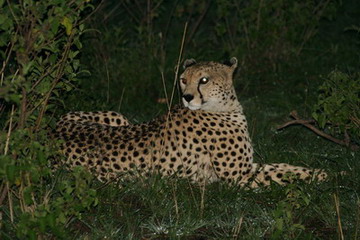 Transport was in a mini bus and only one other fellow traveller, so that we had plenty of space to spread all the optical equipment around us. We stayed in a small Massai-run camp ground with comfy huts and a fireplace. From there we set off into the national park, which doesn't allow any night-stays inside its boundaries. Already on the first evening, still covered by dust from the long trip from Nairobi, we saw a cheetah. The next day was spent entirely in the park and our driver honestly tried to give us a good payback for our investment.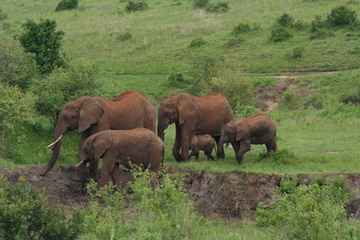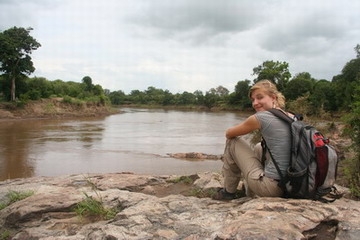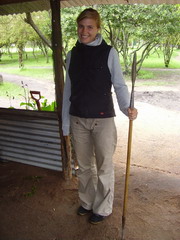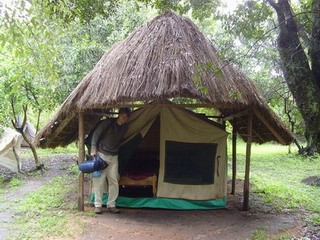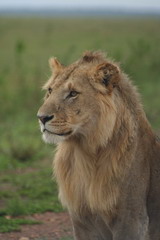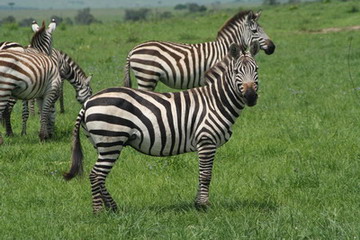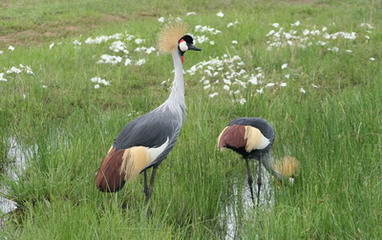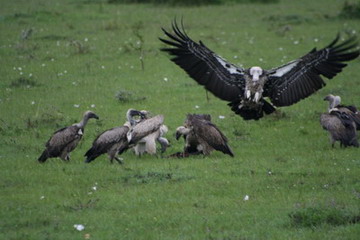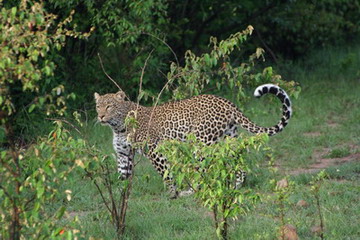 And we could not complain: Besides the rhino, which is rare anyway in the Massai Mara, we saw all of the big five, Lion, Elephant, Water buffalo and Leopard. Additionally we had the pleasure to spot some Grey crowned cranes, Secretary birds, an Usambiro barbet and other feathered pleasures. On the way back we got a free upgrade in excitement, caused by heavy rain fall the night before. Several cars got stuck on the mud roads and only due to the boldness of our driver did we make it to Nairobi in time to catch the night bus to Kitale.