On the way to the coast we stopped to visit one of the largest limestone caves, the Skojanske (Postojna) Jame. A hidden campground only some hitchhiking-minutes away from the cave gave us shelter for two days and allowed us to explore the Karst environment around the cave. We did not see the famous endemic cave olm, but the different chambers of the cave provided some amazing sights.

But we had to move on. Slovenia's coast is short and during the summer months packed with tourists. It has nevertheless beautiful villages and scenary. We first had planned to camp here too, but checking a couple of campgrounds reveiled a substantial discrepancy between our and the average tourist's idea of a peaceful holiday. Consequently we ended up in a hostel in Piran, a picturesque former fishermen village with strong Italian influence. From here we explored the surrounding area, including some old salt harvesting pans that had been conserved in the dead zone between the Slovenian and the Croatian border.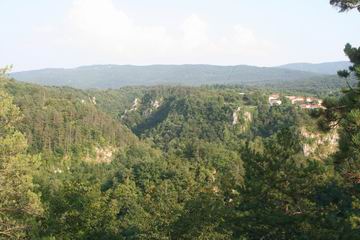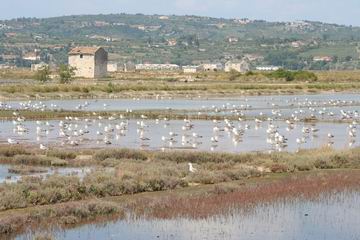 After a couple of days we had pretty much seen everything worth hiking to. Being so close to the Croatian border, we spontaneously rented a car for the remaining weekend and crossed the border with not much more than a Europe-scaled road map. We explored the Istrian coast and even did some snorkeling in the Adriatic sea. But eventually our holiday time was over and we had to head back to Ljubljana.